American Gear, Inc.
P.O. Box 156, 910 Swanson Drive
Prophetstown, Illinois 61277
Tel: 815-537-5111
Fax: 815-537-2871
E-Mail: info@americangearinc.com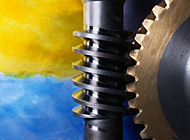 For additional information on our products and services, please complete the form below and send it. We will respond as soon as your request is processed. If you require immediate assistance, please call us at 815-537-5111.